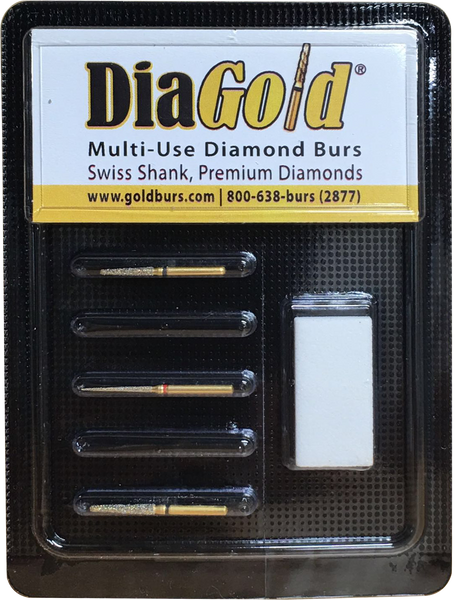 Promo Code #:
If you see this then you are qualified for 100% discount on this product. No shipping, no handling, and no credit card is required!
Click the "Get It Now!" now botton to get your 100% discount. There is no need for you to do anything other than that. The DISCOUNT code will be applied automatically to your cart. All you will need to do is enter your shipping address and you're done!
Description
The Essential Crown Preparation Kit (ECP) includes the following Premium Multi Use Diamonds:
G/198-014SXC

G/167-012F

G/199-016SXC
And a white polishing stone.